Thank you sponsors!
Thoar, LLC
Hastings Community Foundation
Marty & Angie Pinkerman
Todd Pankratz & Jessica Meeske
Robin & Anne Koozer
EE Catering
Randy & Brenda Knapp
Darrell & Kaye Light
Tim & Carol O'Keefe
Roger & Karen Doerr
Patrick & Katie Moore
Provident Promotions
Justin & Kili Wenburg
Alan & Heather Witte
Matt & Kalena Fong
Randy & Pat Chick
John Bohmfalk
Holiday Inn Express
George & Colleen Adam
Dave & Cathie Kinsley
Anna & Galen Stehlik
John & Mollie Hart
Roberta & Irvin Reed
Joseph & Amy Black
Craig & Jeanette Dewalt
Queen City Development Company LLC
ALLO Communications
Chuck Shoemaker & Lynne Friedewald
Robin Harell & Roger Landes
Pinnacle Bank
Mark & Catherine Phillips
Show your love for live music
The Lark is a not for profit seeking your support for The Listening Room and new art programing. Donors, sponsors, and patrons are who make it possible to bring world-class artists to the community, create new programs, and provide a beautiful space for any special event to the community of Hastings and beyond.
Show your love for live music in downtown Hastings by sponsoring next season of The Listening Room. Help us support the musicians, our local venue, and provide quality musical entertainment for all. By sponsoring The Listening Room you bring new opportunities to community and in return, we will highlight your name or business as a valued sponsor.
Donate Online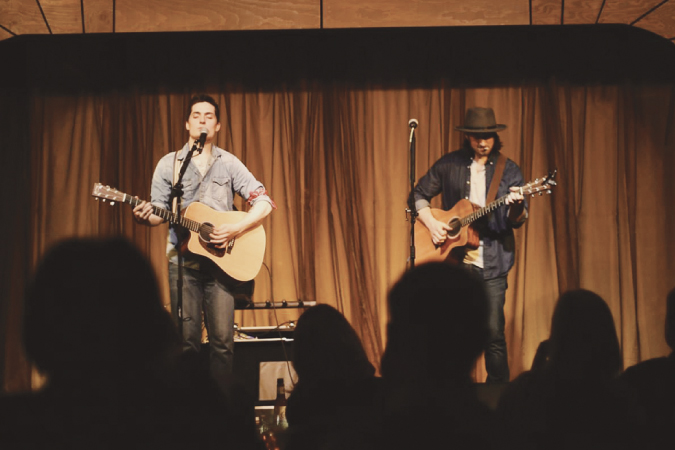 Sponsor Opportunities
Fan Club
$50
Show your support by being our fan!
Twice a year, we will draw a fans name for a complementary table at an event
Bronze
$250
Name on The Lark sponsor banner displayed at all concerts
Listed on The Lark website
Silver
$500
4 ticket vouchers good for any Listening Room or Larkspur concert (value $80)
Name on The Lark sponsor banner displayed at all concerts
Listed on The Lark website
Listed on promotional emails to over 1000 contacts
Mentions on social media pages
Gold
$1,000
8 ticket vouchers good for any Listening Room or Larkspur concert (value $160)
4 free weekday uses of Skylight Classroom
Logo & name on The Lark sponsor banner displayed at all concerts
Listed on The Lark website
Listed on promotional emails to over 1000 contacts
Mentions on social media pages
Platinum
$2,000
12 ticket vouchers good for any Listening Room or Larkspur concert (value $240)
6 free weekday uses of Skylight classroom
Logo & name on The Lark sponsor banner displayed at all concerts
Listed on The Lark website
Listed on promotional emails to over 1000 contacts
Mentions on social media pages